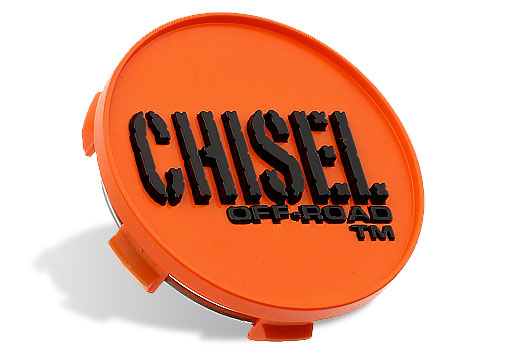 "LAVA" CAP
Available Now!! The Limited Edition Chisel Off-Road "Lava" center cap. This cap fits all Chisel Off-Road Wheels and is a direct replacement for our aftermarket wheel center caps. Another great way to add that extra customized look to your Jeep.
Two ways to get Limited Edition Chisel "Lava" Center Caps:
1) FREE! - Register your Chisel Wheels and send us a photo of your Jeep. Registration Form.
2) Buy them directly from Chisel Off-Road (MSRP + S&H charges apply). Contact Support.

CHISEL OFF-ROAD WHEELS WITH "LAVA" CENTER CAPS
The Limited Edition "Lava" Center Cap looks great on black or silver finish Chisel Off-Road 200 Series Wheels.